News and Events
Ring the Bell and Red Carpet Events
Thank you for an amazing first day!!
Last Monday, our students were so happy being cheered on with ringing bells and welcome signs  as they embarked on their first day of the new school year on the red carpet. Thank you for  the Goldenberg Group representatives  who did a great job supporting this memorable event!
---
Bring Your Special Person to Widener Day
On Wednesday, April 25, WMS, held "Bring Your Special Person Day". 30 special persons attended the event who accompanied their child throughout the set agenda
The special person enjoyed songs sung by our students, a planting activity that was a takeaway and a nice lunch. The students in attendance were absolutely thrilled partaking in all of the activities. That day's activity truly defined the meaning of Widener Pride!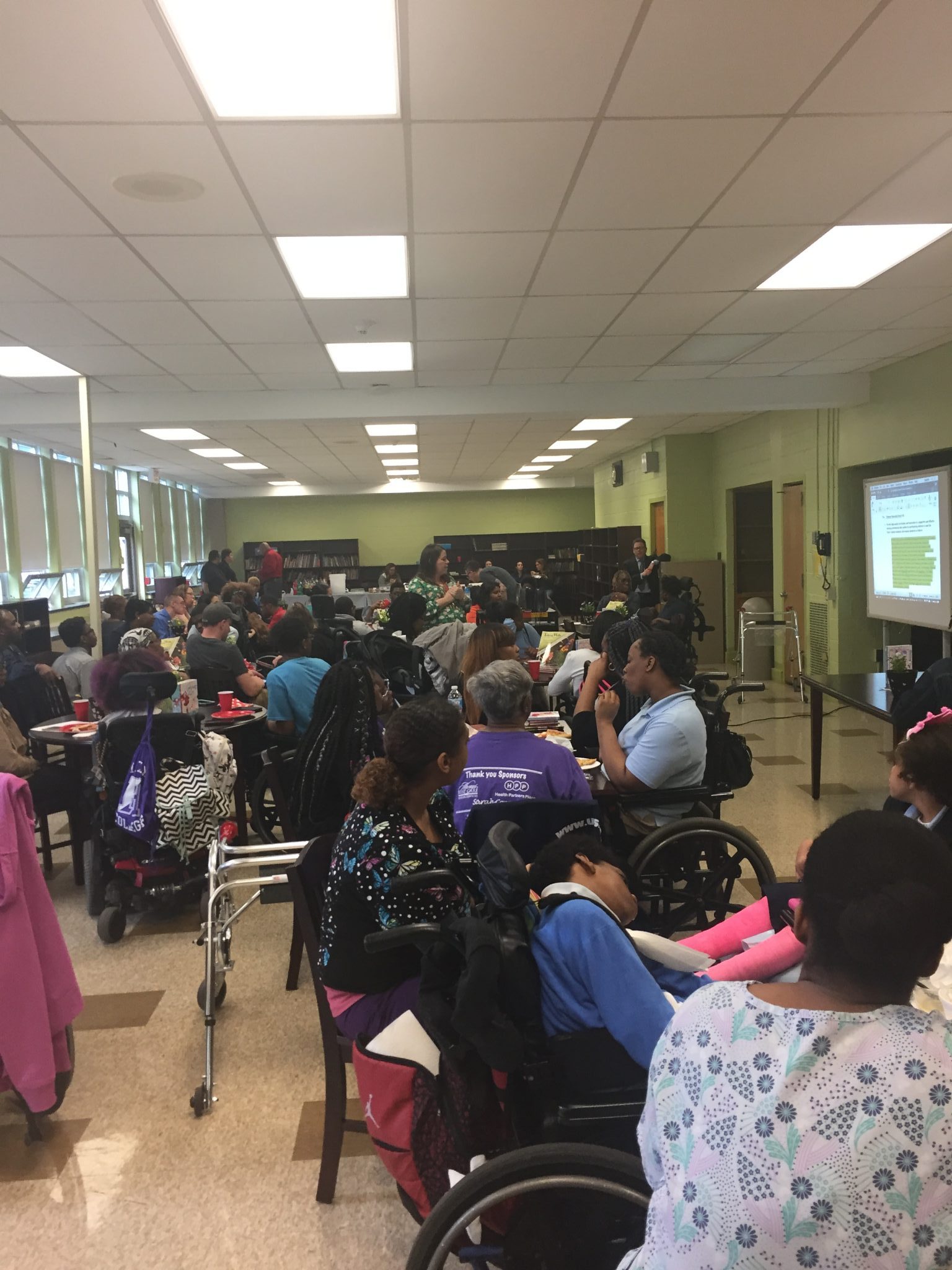 ---
Widener Transition Fair
On March 15th Widener Memorial School hosted a transition fair for their high school students and families.  There were over 10 post-secondary partners present, from colleges to adult day programs, to adult residential programs. These partners were on hand to hand out information about their programs and to start getting students registered for the program of their choice
---
Harlem Globetrotters make surprise visit to WMS
The Widener Wildcats played some hoops with Harlem Globetrotters Swish and Zeus! ?
Watch our Wildcats in action
---
Widener students take on technology with 'Hour of Code'
Widener high school students participated in the "Hour of Code" as part of Computer Science Education Week.  The "Hour of Code" is a global movement offering children of all ages across the world the opportunity to experience computer programming. The activity is designed to demystify code and show that anyone can learn it.  Students participated in block coding activities, which were provided by Code.org, Scratch, and Tynker. The "Hour of Code" provided an opportunity to apply their knowledge and enhance their understanding of computer science.  Coding, incorporates all school subjects, encourages critical thinking, engages unengaged students to be innovative and inventive and the best of all it's fun!
---